Betty Hale Consultancy
Bringing people and companies together in the UK and around the world
From Hong Kong to Cornwall - it's seeing that spark of a new partnership ignite that drives me forward. Partnerships are often diverse and can comprise a cross-section from local communities, public and private sector, seeking a range of appropriate funding for a variety of regeneration projects.
Successful applications for funding have ranged from £500 to over £2m. Whatever the sum involved my interest remains the same - the satisfaction is in achieving the way forward for the project.
My services include:


Consultations and advice


Written proposals


Funding research and applications
Schemes I have been productively involved with are:

Grampound Road Cricket Club- Grand Opening of the new Pavilion, featuring club patron Sir Tim Rice and Mr Will Manuell, club chairman. 14 August 2014.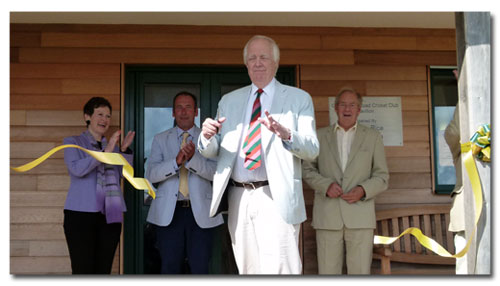 Duke and Duchess of Cornwall Visit Fifteen Cornwall
On Wednesday, 16th July, 2014, their Royal Highnesses the Duke and Duchess of Cornwall paid a visit to Fifteen Cornwall at Watergate Bay where they met formerly unemployed apprentice chefs. It is run by Jamie Oliver but managed by the charity Cornwall Food Foundation where the apprentices undertake an intensive 16-month training course, designed to use the magic of food to unlock their potential and create the chefs of the future.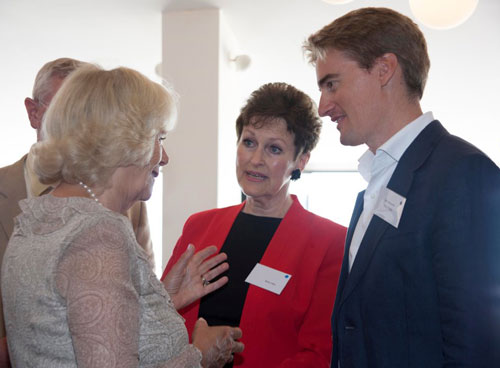 HRH Duchess of Cornwall, chats to Roger Furniss, Chair of Trustees, Fifteen Cornwall Ltd., Will Ashworth, MD of Watergate Bay Hotel and Betty Hale who initiated the concept of Fifteen opening in Cornwall.

Fifteen Foundation Cornwall- Cornwall Taste of the West 22 August 2005
30th May, The Times. 'The obstinate grandmother who lured Jamie Oliver to Cornwall...'
30th May, BBC Radio Birmingham with Mark Newnham (listen to audio clip here)

25th May, Cornish Guardian. 'Locals given a taste of Jamie's new restaurant...'
18th May, Opening of Jamie Oliver's Fifteen in Cornwall.
The Guardian article, 10th May, 'Recipe for Success' Jamie Oliver's Fifteen comes to Cornwall...

Cornwall Blind Association

Hilton International, Indonesia


Hyatt Regency, Indonesia


Lostwithiel Area Forum


Mevagissey Activity Centre


Mevagissey Harbour


June 2006 - Initiated visit from The Lord Mayor of London, Sir David Brewer, to open the newly refurbished Mevagissey Aquarium in Mevagissey Harbour.


Mevagissey Jubilee Hall


Mid Cornwall Enterprise Trust


Pentewan Sands (article)


Pentewan Village Trust

Rise, South West social enterprise: sculptor's work at Royal Chelsea Hospital, London
| | |
| --- | --- |
| April 2009 - Cornish Sculptor invests in London with Cornwall's own Chelsea Pensioner! RISE, the voice for South West social enterprise feature - brought Richard Austin's talent and gift to The Royal Chelsea Hospital in London ...read more | |

Rotary International, Indonesia


Sara Beattie Business College, Hong Kong


Talkback Thames TV


UNHCR, Zaire

| | |
| --- | --- |
| July 2007 - Among many other projects, initiated very successful visit of Football Association, for Sir Trevor Brooking to visit Charlestown Youth Football Club. | |

Base Camp Manager working for UNHCR - Goma during the Rwandan crisis 1993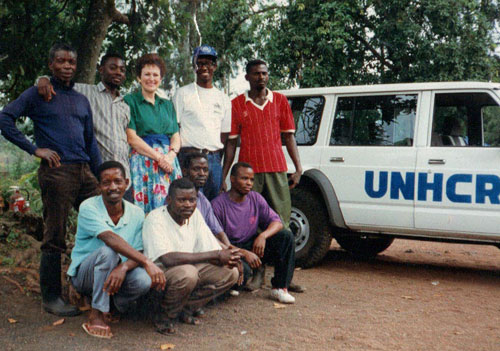 With some of the base-camp staff in Goma during the Rwandan crisis
My husband was in charge of the airport and the incoming Aid and onward transmission to the refugee camps. I took up my post as Base Camp Manager in December 1993 after training in Geneva at UN HQ
Feel free to call me on my land line: 01326 - 378822
or on my mobile: 07960 - 599 - 430.
My e-mail address is: its_bh@yahoo.co.uk
I am happy to discuss your needs and look forward to assisting you.